Environment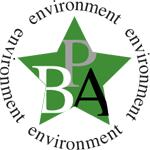 The Department endorses the British Philosophical Association's Environmental Travel Guidelines. The guidelines are intended to reduce overall the air travel among the community of philosophers working in the UK.
Events
Guidelines for departmental activities
How to organise a seminar, reading group, workshop or conference
Finance
Information on funds for research and conference attendance
Application for fieldwork funds
Fieldwork funding: guidance for research students
Governance
Health and safety
Health and safety policy and procedures
For reporting accidents and incidents to the Safety Office.
Managing risks from travel, fieldwork and work away
Guidance and risk assessment forms can be found here. Please select the relevant form, complete and forward to the HPS Administrator.
Human resources
Staff review and development record form
Staff review and development scheme
Staff review and development system
Career management for contract research and teaching staff
Research grants
Funding for post-doctoral research
Request for sponsorship and hosting of a research grant application
Guidelines for departmental activities
Working with human participants: ethical approval and data protection
Reporting misconduct in research
Social media