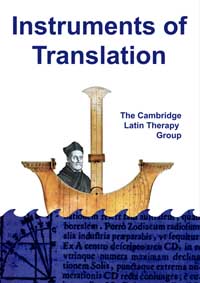 Instruments of Translation
Catherine Eagleton, Jennifer Downes, Katherine Harloe, Boris Jardine, Nick Jardine, Adam Mosley, 2003, 54pp
The Cambridge Latin Therapy Group's first booklet tells how the group arrived at translations of three sources relating to medieval and early modern time-measuring instruments: a manuscript on the use of the navicula sundial; instructions engraved on a seventeenth-century Rojas dial; and a description of a horological device in Athanasius Kircher's Ars magna lucis et umbrae (1646). We discuss how the difficulties encountered in translation should be represented in critical translations and editions. Our problems and successes in using instruments to interpret texts – and vice versa – show the value of dialogue between historians of books and historians of instruments.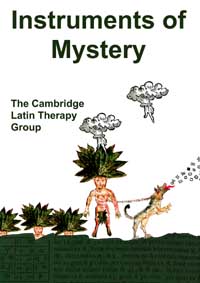 Instruments of Mystery
Catherine Eagleton and Patrick Boner (eds), 2004, 65pp
A second booklet by the Cambridge Latin Therapy Group on problematic instrument texts, Instruments of Mystery tells how the group arrived at translations of three mysterious sources: a letter from Tycho Brahe ambiguously describing a planetary instrument that he had seen; a manuscript about a cunning device for uprooting a mandrake, without you or your dog being struck dead by its fearsome scream; and an arcane proposal for transmitting coded messages faster than the speed of time. Instruments of Mystery reflects on the status of these elusive instruments and on the ways in which translators can come to terms with the obscurities of such enigmatic, wondrous and inscrutable texts.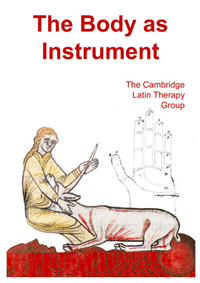 The Body as Instrument
Anke Timmermann, Nick Jardine and Debby Banham (eds), 2006, 48pp
The Cambridge Latin Therapy Group's third booklet, discussing the different uses of the human body as an instrument in writings by the venerable Bede, Johannes Kepler, Robert Fludd, and the anonymous writers of a bestiary and lecture notes from sixteenth-century Vienna. The reader will encounter a maiden and a unicorn, Saint Anastasius, a dismembered hand and a protective medalet, but also be informed about Fludd's idea of the body as a monochord and Kepler's use of bodily imagery in his conception of the world and the cosmos. In itself an instrument of understanding, this publication presents texts and translations as well as notes and theories.
These publications are currently out of print.