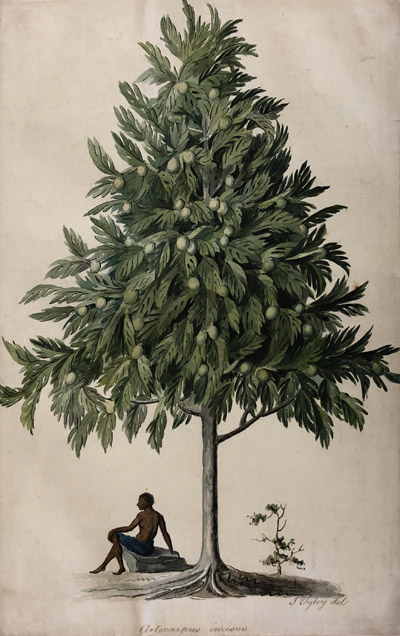 'Natural History in the Age of Revolutions, 1776–1848' is a collaborative, interdisciplinary project based in the Department of History and Philosophy of Science at the University of Cambridge from 1 October 2022. Working with project partners based in the UK, Australia and New Zealand, this project aims to investigate how the working practices of naturalists adapted to the political agendas of imperial expansion, nation state formation, and revolutionary movements in the years around 1800. The analysis explores how visions of plant, animal and human diversity supported or resisted these agendas in turn.
Specifically, this project examines how travelling naturalists and naturalists in curatorial positions used printed books, manuscripts, illustrations and specimens to manage information flows in a world torn between imperial expansion and revolutionary ambitions and involving diverse groups across the British empire ranging from missionaries and military surgeons to entrepreneurs and Polynesian elders. The project thus also responds to the current need to address the colonial past by exploring hidden histories of the legacies of empire by unlocking diverse contributions in what is too often considered a uniquely 'Western' heritage.
This project is designed to reframe ideas about the information economy of natural history through thinking beyond narratives on the global spread of 'western' science. Ideas of deep time, 'natural' affinities connecting all forms of life on earth, and an economy of natural history around 1800 characterised by a 'struggle for life' all took root during the age of revolutions. We will initiate the examination and reinterpretation of collections through working with project partners to concentrate on the legacy of little-known curatorial naturalists in forming these ideas.
People
Principal Investigator: Dr Edwin Rose, Department of History and Philosophy of Science
Co-Investigator: Dr Staffan Müller-Wille, Department of History and Philosophy of Science
Co-Investigator: Dr Lauren Gardiner, Curator of the Cambridge University Herbarium, Department of Plant Sciences
Project partners
Funding
Arts and Humanities Research Council, Project Reference: AH/W007193/1
---
Main image: An illustration of the breadfruit tree ca. 1800 with a figure, by all probability an enslaved individual, sitting underneath by John Tyley, a mixed-race artist who produced numerous illustrations for Alexander Anderson at the St Vincent Botanic Garden. By kind permission of the Linnean Society of London.