10–11 July 2023
The aim of this workshop is to lay the ground for a unifying account of measurement in the human sciences.
August 2022
The Department of History and Philosophy of Science was established 50 years ago, on 1 August 1972, but the story of Cambridge HPS begins in the 1930s.
July 2022
A special event was held to mark the retirement of four of our colleagues.
May 2022
HPS and the Faculty of Philosophy would like to thank and congratulate everyone involved in an outstandingly successful Research Excellence Framework submission.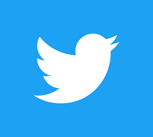 Follow us
For the latest news and updates from the Department, follow @CambridgeHPS on Twitter.