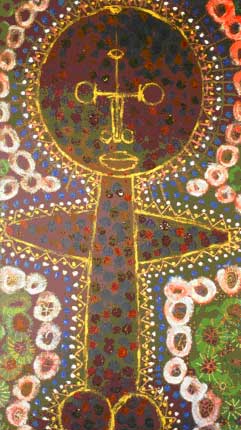 Department of History and Philosophy of Science, University of Cambridge
Friday 17 November 2006 and Friday 2 March 2007
This pair of workshops aims to promote communication and exchange among people in Cambridge working on various aspects of reproduction. They follow a successful event involving Free School Lane institutions last year. Informal 20-minute talks will introduce the work of an individual or group to an interdisciplinary audience. The workshops are open to all Cambridge-based researchers.
Zeynep Gürtin-Broadbent (Centre for Family Research)
Nick Hopwood (Department of History and Philosophy of Science)
Organised by the Cambridge Interdisciplinary Reproduction Forum with support from a Wellcome enhancement award in history of medicine to the Department of History and Philosophy of Science.
Friday 17 November 2006
9.00am
Registration
9.15am
Welcome and introductions
 
SESSION 1 – Chair: Marilyn Strathern (Social Anthropology)
9.30am
Amber Steele (Psychiatry)
The psychobiology of premenstrual mood
10.00am
Emilia G. Sanabria (Social Anthropology)
'Menstruation: useless blood'? Recent debates in contraceptive health
10.30am
Susan Walker (SPS)
The differing needs of men and women with regard to information about contraception
11.00am
Coffee
 
SESSION 2 – Chair: Susan Golombok (CFR)
11.30am
Vasanti Jadva (CFR)
Surrogacy: the experiences of commissioning couples, surrogate children and surrogate mothers
12noon
Monica M. E. Bonaccorso (Social Anthropology)
Narrating the baby: heterosexual and lesbian and gay accounts of gamete donation
12.30pm
Zeynep Gürtin-Broadbent (CFR)
'God's will and doctor's orders': Turkish responses to infertility and fertility treatments
1.00pm
Lunch
 
SESSION 3 – Chair: Rebecca Flemming (Classics)
2.00pm
Sophia Connell (Philosophy)
Ancient theories of reproduction: Aristotle on heredity
2.30pm
Laurence Totelin (HPS)
Anonymous and pseudonymous midwives in Graeco-Roman medical works
3.00pm
Tea
 
SESSION 4 – Chair: John Forrester (HPS)
3.30pm
Véronique Mottier (SPS)
Reproductive sexuality, eugenics and the Swiss 'dream of order'
4.00pm
Martin Richards (CFR)
Eugenics California-style in the 1980s: Robert Klark Graham and his Nobel Germinal Repository
4.30pm
Tamara Kayali (HPS)
Genetic engineering versus environmental engineering of children: is there an ethical difference?
Friday 2 March 2007
9.00am
Registration
9.15am
Welcome and introductions
 
SESSION 1 – Chair: Richard Smith (Cambridge Group for the History of Population & Social Structure: Campop)
9.30am
Catherine Rider (History and HPS)
Reproductive problems and sexual incompatibility in the late Middle Ages
10.00am
Thomas Nutt (Campop)
Illegitimate reproduction? Welfare responses to births outside wedlock in eighteenth and early-nineteenth century England
10.30am
Eilidh Garrett, Alice Reid and Ros Davies (Campop and Geography)
'Few and simple pleasures': a comparison of fertility behaviour in selected Scottish settings, 1861–1901
11.00am
Coffee
 
SESSION 2 – Chair: Martin Richards (CFR)
11.30am
Francesca Moore (Geography)
The historical geography of abortion in Lancashire, 1860–1930
12noon
Helen Statham (CFR)
Late abortion for fetal abnormality: law, policy and practice in the UK
12.30pm
Hilary Thomas (Centre for Research in Primary and Community Care & School of Nursing and Midwifery, University of Hertfordshire)
Reproductive experiences of women with major illness
1.00pm
Lunch
 
SESSION 3 – Chair: Zeynep Gürtin-Broadbent (CFR)
2.00pm
Merve Demircioglu (Social Anthropology)
Infertility and new reproductive technologies: ethnographic responses from Euro-America and the rest
2.30pm
Françoise Barbira-Freedman (Social Anthropology)
The social impact of the anthropology of childbirth
3.00pm
Tea
 
SESSION 4 – Chair: Nick Hopwood (HPS)
3.30pm
Jim Secord (HPS)
Embryos and evolution in mid-nineteenth-century Britain
4.00pm
Salim Al-Gailani (HPS)
The maternal imagination in nineteenth-century medicine
4.30pm
John Forrester (HPS)
Robert J. Stoller and the invention of gender