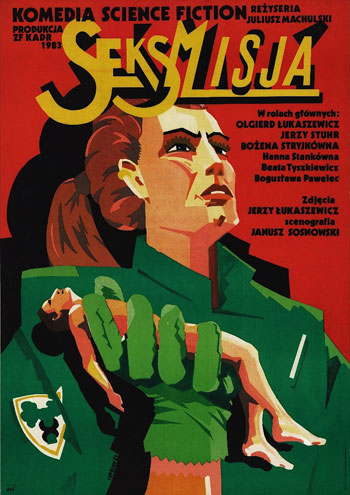 Sexual secrets are powerful social capital, long subject to suppression, cover up, rumour, manipulation, investigation and exposure. In all the films in this fifth series of 'Reproduction on Film', lies, deceptions and conspiracies are exposed with life-changing consequences for individuals, groups or whole societies. Put on by the Generation to Reproduction programme with funding from the Wellcome Trust.
3 February – 20 March 2016, at the Main Lecture Theatre, Old Divinity School, St John's Street, Cambridge. All screenings at 7pm. All welcome. Admission free except for final event with live music, which costs just £5.
Series devised by Jesse Olszynko-Gryn.
Wednesday 3 February: Les Parapluies de Cherbourg (The Umbrellas of Cherbourg)
Introduced and with discussion led by Isabelle McNeill (Trinity Hall, Cambridge)
Director: Jacques Demy. Starring: Catherine Deneuve and Nino Castelnuovo. France/West Germany 1964. 91 mins.
An astonishingly beautiful and unusually operatic product of the French New Wave, Jacques Demy's sung-through musical romance made Catherine Deneuve a star. It tells a bittersweet story of lovers separated by war, illegitimate pregnancy and social and economic pressure to marry someone you don't necessarily love.
Co-presented by Alliance Française Cambridge. Free admission.
Wednesday 10 February: Secrets and Lies
Introduced and with discussion led by Anandi Ramamurthy (Sheffield Hallam University)
Director: Mike Leigh. Starring: Brenda Blethyn and Marianne Jean-Baptiste. UK 1996. 142 mins.
Leigh's emotionally rich social observation documents the subtleties of the relationships in a dysfunctional family as its members' secrets are revealed. After her adoptive parents die, an upwardly mobile, young black optometrist looks for her birth mother and discovers her to be working class and white.
Wednesday 9 March: Seksmisja (Sexmission)
Introduced and with discussion led by Stanley Bill (Polish Studies, Cambridge), Jas Rainbow (Get Real) and Karolina Wigura (University of Oxford)
Director: Juliusz Machulski. Starring: Jerzy Stuhr and Olgierd Łukaszewicz. Poland 1984. 117 mins.
The classic Polish science fiction comedy and political satire that used gender to critique communism. Two male scientists wake from a botched experiment in frozen animation to find themselves prisoners in an all-female dystopia.
A Science Festival event co-presented with Cambridge Polish Studies and Polish Waves on Cambridge 105.
Monday 14 March: Prudence and the Pill
Introduced and with discussion led by Jessica Borge (Birkbeck, University of London)
Directors: Fielder Cook and Ronald Neame. Starring: Deborah Kerr and David Niven. UK 1968. 92 mins.
Reconsider the role of 'the pill' in Britain's sexual revolution. This astonishing upstairs/downstairs comedy of errors is structured around oral contraception mistaken for aspirin and vice versa. Based on a true rumour.
A Science Festival event.
Wednesday 16 March: The Wicker Man
Introduced and with discussion led by Justin Smith (University of Portsmouth)
Director: Robin Hardy. Starring: Edward Woodward and Christopher Lee. UK 1973. 87 mins.
A chaste and devoutly Christian police sergeant from the mainland investigates the disappearance of a missing girl on a remote Scottish island. Pagan rituals of fertility entwine with free love, folk music and something more sinister.
A Science Festival event.
Sunday 20 March: An Evening of Silent Shorts and Live Music
Introduced and with discussion led by Angela Saward (Wellcome Library) and David E. James (University of Southern California)
Including Gestation of the Ovum (Friedrich Kopsch, Germany, 1924), Childbirth as an Athletic Feat (Helen Rodway and Thorpe Coombe, UK, 1939), The Private Life of a Cat (Alexander Hammid and Maya Deren, US, 1944) and Window Water Baby Moving (Stan Brakhage, US, 1959).
A special evening of rarely screened silent science, medical and experimental films about human sexuality and reproduction with live musical accompaniment by Robert Stillman (Canterbury Christ Church University). Warning: explicit content.
A Science Festival event. Admission £5.