Two-day conference organised by Hilary Carey, Lauren Kassell and Rob Ralley, held at the Department of History and Philosophy of Science, 8–9 September 2006.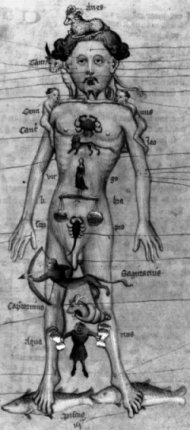 Astrology makes sense of the past and guides the future, positing a systematic link between man and the cosmos. It is one of the longest-standing intellectual traditions in history. It reached the heights of its sophistication in Renaissance Europe, an age that also generated profound questions about its credibility. Astrology, as, for instance, an explanatory system, a political discourse, and a source of theological controversy, is crucial to our understanding of the history of medieval and early modern Europe.
In the past three decades increasing numbers of scholars have studied aspects of the history of astrology. They have adopted a variety of historical approaches, falling broadly into three groups: technical accounts of astrological methods and the texts that document them; intellectual histories that position astrology in relation to natural philosophy and theology; and social histories of beliefs in astrology. This conference will convene scholars working on all aspects of the history of astrology 1100–1800 to confront questions about 'Astrology and the Body', a theme which draws attention to the body as presumed recipient of astral influences. It will provide a forum for historians to discuss the continuities and differences in various astrological traditions, to consider the common features of their approaches and to explore the centrality of astrology to histories of natural philosophy, medicine, mathematics, other occult arts, theology, and politics.
For more details contact Dr Lauren Kassell or Dr Rob Ralley.
This conference is supported by the Williamson Fund and the British Academy.
Friday 8 September
10.00
Coffee and registration
10.30
Session 1
Simon Schaffer (University of Cambridge), 'The astrological roots of Mesmerism'
Patrick Curry (University of Kent), 'The body, truth and astrology'
Commentator: Lauren Kassell (University of Cambridge)
12.30
Lunch
1.30
Session 2
Claudia Brosseder (LMU, Munich, and Stanford, 2006–2007), 'New Worlds, a new astrology? The bodies of Saints, Creoles and Indians under the southern skies of seventeenth-century Peru'
Steven Vanden Broecke (The Catholic University of Brussels), 'Transformations of astrology in the scientific revolution: the case of Pierre Gassendi (1592–1655)'
Commentator: Alisha Rankin (University of Cambridge)
3.30
Coffee
4.00
Session 3
Brian Copenhaver (UCLA), 'How Ficino embodied the stars'
Monica Azzolini (University of New South Wales), 'Plotting the skies: celestial figures, courtly bodies, and the body politic'
Commentator: David Juste (University of Sydney)
7.30
Conference dinner
Saturday 9 September
10.30
Session 4
Darin Hayton (Haverford College, Pennsylvania), 'Teaching astrology between the arts and medical faculties at the University of Vienna'
Rob Ralley (University of Cambridge), 'Stars, demons and the body in fifteenth-century England'
Commentator: Martin Kjellgren (Lund University and Malmö University)
12.30
Lunch
1.30
Session 5
Darrel Rutkin (University of Oklahoma), 'The mysteries of attraction: Pico, astrology and desire'
Hilary Carey (University College Dublin), 'Interrogations and elections and the world of the late medieval astrologer'
Commentator: Patrick Boner (University of Cambridge)
3.30
Coffee
4.00
Session 6
Laura Ackerman Smoller (University of Arkansas at Little Rock), 'Astrology and the Sibyls in medieval Europe'
Charles Burnett (Warburg Institute), 'Hebrew and Latin in twelfth-century Spain: the example of the location of pain'
Commentator: Jean-Patrice Boudet (Université d'Orléans)