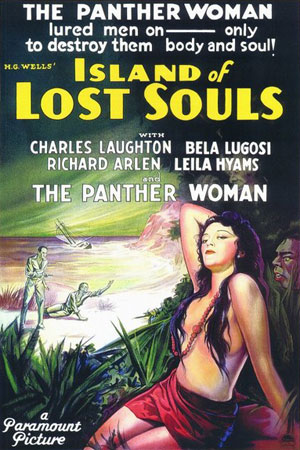 7–23 March 2011 at the Cambridge Arts Picturehouse
As part of the Generation to Reproduction Wellcome Trust Strategic Award events programme, our first 'Reproduction on Film' series covers the topic of Reproductive Dystopias. It presents a series of pessimistic visions of futures in which human reproduction is controlled, prevented, modified or impossible. The sequence of films from the 1930s to the present day tells much about the continuity and discontinuity of concern.
Series devised by: Francis Neary, Jesse Olszynko-Gryn, Nick Hopwood, John Forrester, Jim Secord, Ayesha Nathoo.
Monday 7 March, 18.30: Code 46
Introduced and with discussion led by Kate O'Riordan (Film and Media, Sussex)
Director: Michael Winterbottom. Starring: Tim Robbins, Samantha Morton, Togo Igawa, Nabil Elouahabi. UK/US 2003. 92 mins.
Set against a rousing backdrop of China, India and the Middle East in a near future we can recognise, borders are strictly controlled by identity cards and Code 46 regulates genetic compatibility and therefore choice of sexual partners. Robbins' fraud investigator is sent to Shanghai to find the source of some fake travel documents. He falls for his chief suspect (Morton) but the romance is doomed because of genetic incompatibility.
Kate O'Riordan will also present a special History of Medicine seminar on 'Cloning and film: fictional vectors of factual imaginaries' on Tuesday 8 March at 5pm in Seminar Room 1, HPS.
Wednesday 9 March, 18.30: Gattaca
Introduced and with discussion led by Sarah Franklin (Sociology, LSE)
Director: Andrew Niccol. Starring: Ethan Hawke, Uma Thurman, Gore Vidal, Jude Law. USA 1997. 106 mins.
Niccol's absorbing and beautifully designed science fiction film is set in a future where perfect, disease-free test-tube babies are the norm and the 'in-valids' born in the old-fashioned way form a new underclass. One of these imperfects (Hawke) attempts to join a space mission by illegally exchanging identities with the genetically perfect 'valid' (Law), who has been crippled in a car accident. All goes well until a murder draws the attention of the authorities.
Monday 14 March, 18.30: The Stepford Wives
Introduced and with discussion led by John Forrester (HPS, Cambridge)
Director: Bryan Forbes. Starring: Katharine Ross, Paula Prentiss, Peter Masterson. USA 1975. 115 mins.
Forbes' suspense-filled mystery poignantly stresses society's increasing obsession with perfection. When Joanna Eberhart (Ross) moves to the quaint little town of Stepford, Connecticut with her family, she discovers something sinister behind the all-too-perfect behaviour of the female residents.
Wednesday 16 March, 18.00: 1930s Double Bill
Introduced and with discussion led by Alec Charles (Media, Art and Design, Bedfordshire)
Island of Lost Souls
Director: Erle C. Kenton. Starring: Charles Laughton, Richard Arlen, Leila Hyams, Bela Lugosi. USA 1932. 70 mins, b/w.
Banned in Britain for 21 years, Kenton's magnificent adaptation of H.G. Wells' novel The Island of Dr Moreau features Charles Laughton as a memorably repellent and sadistic mad scientist. He conducts profane evolutionary experiments involving painful vivisectional graftings to rule a race of pitiful, half-human abominations.
Tomorrow's Children
Director: Crane Wilbur. Starring: Diane Sinclair, Donald Douglas, John Preston. USA 1934. 70 mins, b/w.
Made at a time when sterilisation for criminals and the unfit was mandatory in many US states, this early 'exploitation' film deals with eugenic issues engagingly and without titillation. A young woman wants to marry and have a child but her family have been deemed defective by state authorities and she is ordered to undergo sterilisation.
Monday 21 March, 18.30: Soylent Green
Introduced and with discussion led by Jesse Olszynko-Gryn (HPS, Cambridge)
Director: Richard Fleischer. Starring: Charlton Heston, Leigh Taylor-Young, Edward G. Robinson. USA 1973. 97 mins.
In an anti-utopian, overpopulated 21st-century New York, Heston plays a cop investigating a murder at the manufacturer of a synthetic food on which everyone depends for survival. He discovers a dark secret about how the City is coping with its 40 million inhabitants in an age when consumption, pollution and climate change are all out of control.
Wednesday 23 March, 18.30: Children of Men
Introduced and with discussion led by Josie Gill (English, Cambridge)
Director: Alfonso Cuarón. Starring: Clive Owen, Julianne Moore, Michael Caine. USA/UK 2006. 109 mins.
Set in a believable 2027, this electrifying adaptation of the P.D. James novel presents a paranoid and violent vision of Britain as the only surviving nation and suffering from an infertility crisis. Illegal immigrants are held in a hellish compound on the South Coast and the military police and guerrilla refugees are at war, when an alcoholic bureaucrat is kidnapped by a resistance group to obtain exit papers for a young woman carrying the first baby in 18 years.