News and events
Why be human when you can be otherkin?
July 2016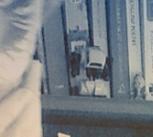 In an essay looking at the groups that exist on the edge of conventional boundaries, and are often subject to prurience and ridicule, Pedro Feijó considers those who feel different, other than human.
Student prizes
July 2016
Congratulations to all the winners of this year's student prizes.
The flower breeders who sold X-ray lilies and atomic marigolds
May 2016
Helen Anne Curry discusses the history of our fascination with floral novelties.
Things of Science
March 2016
Jenny Mathiasson describes the Things of Science kits from the 1960s and 1970s that have recently been acquired by the Whipple Museum.
Lines of Thought: Discoveries that Changed the World
March 2016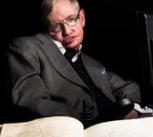 Some of the world's most valuable books and manuscripts – texts which have altered the very fabric of our understanding – go on display as Cambridge University Library celebrates its 600th birthday with a once-in-a-lifetime exhibition of its greatest treasures.
Remedies for infertility: how performative rituals entered early medical literature
January 2016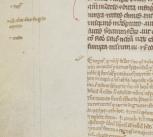 A study of one of the most important medieval texts devoted to women's medicine has opened a window into the many rituals associated with conception and childbirth.
Frankenstein or Krampus? What our monsters say about us
December 2015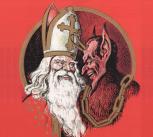 Natalie Lawrence discusses the history of monsters and what they say about the people who invent them.
John Forrester
November 2015
Professor John Forrester, the distinguished historian of psychoanalysis and former Head of Department, died on 24 November 2015.
Fungus Hunt
October 2015
Nearly 60 species were found during the Cabinet of Natural History Fungus Hunt.
A world of science
October 2015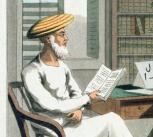 The history of science has been centred for too long on the West, say Simon Schaffer and Sujit Sivasundaram. It's time to think global.
What is a monster?
September 2015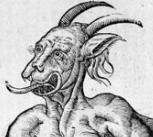 Natalie Lawrence explores notions of the monstrous and how they tie into ideas about morality.
Cambridge animal alphabet: H is for horse
July 2015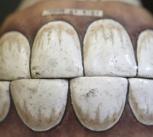 The Whipple Museum's set of horse teeth models features in a series of articles celebrating Cambridge's connections with animals.
Men in stripes: spot the difference in early modern woodcuts
July 2015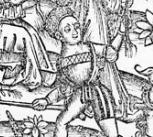 Tillmann Taape uncovers the meaning of the striped garments depicted in Hieronymus Brunschwig's medical manuals.
Haeckel's embryos: the images that would not go away
July 2015
Nick Hopwood's new book, Haeckel's Embryos: Images, Evolution and Fraud, shows how the most controversial images in the history of science became some of the most widely seen.
Leverhulme Fellowship for Boris Jardine
June 2015
Congratulations to Boris Jardine, who has been awarded a three-year Leverhulme Trust Early Career Fellowship to be undertaken at HPS and in collaboration with the Whipple Museum from March 2016. The title of his project is 'The Lost Museums of Cambridge Science, 1865–1936'.
Book launch and garden party
June 2015
The Department celebrated the launch of Nick Hopwood's book Haeckel's Embryos: Images, Evolution and Fraud with a talk by Dr Hopwood followed by a party in the grounds of Peterhouse.
Photos of the book launch and garden party
Pilkington Prize for Jim Secord
June 2015
Jim Secord – 'one of the outstanding teachers of his generation' – is among the winners of this year's Pilkington Prizes for teaching.
Cabinet garden party
June 2015
The Cabinet of Natural History garden party, featuring a talk by Natalie Lawrence, was held in Gonville & Caius Fellows' Garden.
Visiting Darwin's house
May 2015
For its annual field trip, the Cabinet of Natural History visited Down House in Kent, the home of Charles Darwin.
Experiments that changed the world
March 2015
Charlotte Connelly and Josh Nall help the Naked Scientists recreate some historic scientific experiments.