News and events
Events
A world of science
October 2015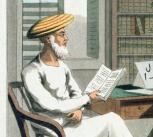 The history of science has been centred for too long on the West, say Simon Schaffer and Sujit Sivasundaram. It's time to think global.
What is a monster?
September 2015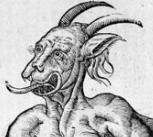 Natalie Lawrence explores notions of the monstrous and how they tie into ideas about morality.
Cambridge animal alphabet: H is for horse
July 2015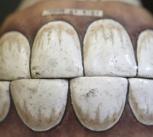 The Whipple Museum's set of horse teeth models features in a series of articles celebrating Cambridge's connections with animals.
Men in stripes: spot the difference in early modern woodcuts
July 2015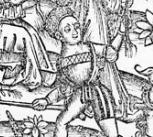 Tillmann Taape uncovers the meaning of the striped garments depicted in Hieronymus Brunschwig's medical manuals.
Haeckel's embryos: the images that would not go away
July 2015
Nick Hopwood's new book, Haeckel's Embryos: Images, Evolution and Fraud, shows how the most controversial images in the history of science became some of the most widely seen.
Leverhulme Fellowship for Boris Jardine
June 2015
Congratulations to Boris Jardine, who has been awarded a three-year Leverhulme Trust Early Career Fellowship to be undertaken at HPS and in collaboration with the Whipple Museum from March 2016. The title of his project is 'The Lost Museums of Cambridge Science, 1865–1936'.
Book launch and garden party
June 2015
The Department celebrated the launch of Nick Hopwood's book Haeckel's Embryos: Images, Evolution and Fraud with a talk by Dr Hopwood followed by a party in the grounds of Peterhouse.
Photos of the book launch and garden party
Student prizes
June 2015
Congratulations to all the winners of this year's student prizes.
Pilkington Prize for Jim Secord
June 2015
Jim Secord – 'one of the outstanding teachers of his generation' – is among the winners of this year's Pilkington Prizes for teaching.
Cabinet garden party
June 2015
The Cabinet of Natural History garden party, featuring a talk by Natalie Lawrence, was held in Gonville & Caius Fellows' Garden.
Visiting Darwin's house
May 2015
For its annual field trip, the Cabinet of Natural History visited Down House in Kent, the home of Charles Darwin.
Experiments that changed the world
March 2015
Charlotte Connelly and Josh Nall help the Naked Scientists recreate some historic scientific experiments.