We asked some recent students to tell us about their experience of studying History and Philosophy of Science. Here are their responses.
Jill
Studying HPS has been an immensely rewarding experience for me.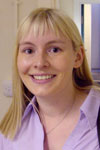 I came to Cambridge intending to be a physicist, but soon realised that I was more interested in the human aspects of science and the philosophical implications than the facts and theories themselves. Part IB HPS opened my eyes to a whole world of fascinating and diverse topics and introduced me to more critical and informed ways of thinking. I also enjoyed learning to communicate my own ideas and contribute to debates, something that I had never been able to do as an undergraduate in the sciences.
Having enjoyed Part IB so much, I didn't hesitate to choose HPS at Part II. It wasn't an easy option, despite what many DOSs and other people think. The work load was challenging, but the intellectual rewards were immeasurable. Reading lots of books and writing essays were skills that I hadn't used much as a scientist, but it was surprisingly easy to adapt and I actually found it all very enjoyable. I chose a range of papers covering history, philosophy and sociology and every lecture course influenced the way I think about science and society. I've since gone on to do an MPhil in HPS and publish my own research in an academic journal, and I'm about to train as a science teacher, so my HPS background will be more valuable than ever. I enjoyed every minute of working in this friendly, supportive and vibrant department. HPS has something for everyone and I thoroughly recommend it."
Mike
HPS certainly wasn't what I envisaged studying when I came to Cambridge!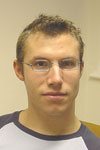 As a NatSci I took physical sciences in my first year but found the excessive detail a little tedious. When I heard about HPS IB I knew that it had the potential to satisfy my interest in 'the big questions'. It has certainly delivered. At IB I took HPS, maths and pscyhology, and they worked really well together as they were a nice mix of types of thinking. HPS IB was a breath of fresh air offering both content and learning methods that I had never really encountered before. The increased freedom afforded, and the discipline required by such a subject was liberating and valuable. IB interested me sufficiently that I went on to take the philosophical papers at Part II.
Part II HPS improved upon what I had enjoyed most at IB – fascinating yet flexible content and much more independent learning, as well as an opportunity, with the dissertation, to try your hand at research. There is such a wide set of options on offer that anyone with a deeper interest in science will find plenty to keep them engrossed, and the supervisors are all really personable and helpful. It really is an enjoyable department to be a part of – big enough to be exciting, small enough to be personal. I have learnt valuable study skills, advanced my self-discipline and met some fascinating people. Now entering my third year of a PhD in the philosophy of science I am very glad I took the chance offered at IB to try something new."
Jenny
The range of subjects covered in HPS is incredibly diverse...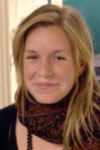 ...and many people probably don't realise (as I didn't) just how many subject matters, types of history, places and spaces fall under the HPS umbrella. HPS laps the boundaries of so many other subjects, not just the obvious ones but literature, psychology, classics, law... the list goes on. It is a privilege to study a course like this for Part II and, whilst it does not make you omniscient, it means you can stick your nose into friends' subjects and attempt to sound vaguely knowledgeable in some areas. It also means that you will invariably find something that really grips your imagination and you can tailor your supervisions, coursework and exam revision around things that genuinely interest you.
Although I chose this Part II for the history papers, my greatest challenge and probably therefore the most rewarding part of the course for me was the History and Philosophy of Mind paper. I found this subject fascinating, a nightmare to write essays on, but brilliant to talk about to all and sundry. Most of the topics were completely alien to me, specifically the philosophy of mind modules, and whilst flummoxed at first, by the end of the year I was totally engaged. One of the brilliant aspects of a one-year course like this is the opportunity to discover new subjects of study. At the beginning of the year I was also daunted by the dissertation but this was far more rewarding than I expected and I would urge you not to let the thought of the dissertation put you off.
The Department is small and very friendly; the teaching staff particularly are highly approachable. The size of the Department means that in general the quality of teaching is high and supervisors will take an individual interest in you and your work, but it does also mean that you are pretty conspicuous if trying to sneak into a lecture late. There are also numerous, numerous HPS related seminars and talks hosted by the Department or in Cambridge, and these are an added bonus providing opportunities either to go and listen to a subject of interest to you discussed in depth, or just to find out about something completely new."
Leon
When I came up to Cambridge to do Natural Sciences, I never imagined I would end up studying the history of science.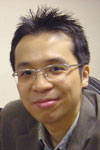 At that time I simply thought I would continue to study chemistry, and would somehow end up with a career related to science. But that all changed when, in my second term here, I discovered HPS. I remember I was asked to fill out a form for my college, stating my three IB subjects. I clicked around the University's website, and discovered the Department's page. I have to admit I knew next to nothing about the subject at the time. But I felt that I wanted a challenge, a change of environment and style of thinking, so I decided to investigate further. I visited the Department, a cosy haven hidden in Free School Lane, wandered around the Whipple Museum with its wonderful exhibits, and attended a few IB lectures. I decided to give HPS a shot, still not entirely sure what I was getting myself into. And suddenly I find myself in the third year of my PhD...
The HPS courses are extremely enjoyable simply because they address questions which, I think, will at some point enter a NatSci's head. When I was doing a IA practical on Drosophila and inheritance, or playing around with Maxwell's equations, or learning about the physics behind the bomb, or looking up the Periodic Table... the questions which came up in my mind were: 'Well, how did they come up with this? What is the story behind the making of this piece of knowledge?' (a historical concern); 'Why should this experiment confirm this bit of theory?' (a philosophical concern); 'How do scientists, and the public, come to believe in what they believe?' (a sociological concern). One can either push these questions away and carry on as before – or they will continue to preoccupy one's mind, and HPS is the discipline that attempts to answer them. What also I love is the variety of courses on offer. At Part II, one can study everything from Greek and Chinese science, the history of alchemy, the Darwinian revolution, bioethics, the story of psychiatry, the 'war on cancer', the relationship between scientists and the public... all with their philosophical problems, historical concerns, and issues relevant to our thinking about the present, and the future. Intellectually, HPS is a deeply satisfying subject.
Friends I made here have landed into all sorts of jobs after graduation; they have become management consultants, accountants, journalists, documentary makers, museum curators, civil servants, and specialists in public relations, marketing and advertising. Many of them are benefiting from the unique experience of having undergone training in both science and humanities. A small group from my Part II year decided to take on the MPhil, and some of us moved on to the PhD when we realised we could not get enough of HPS. These days, I spend a good deal of my time uncovering magazines from the 1920s and 30s, trying to learn something about the translation of scientific knowledge, in an excellent adventure which has taken me to archives, libraries and conferences in Paris, Barcelona, Heidelberg, Berlin and New York. I am about to go to Shanghai and Beijing for four months to do more research, and to meet more scholars deeply passionate about what they do. Choosing IB HPS turned out to be one of those best serendipities in life!"